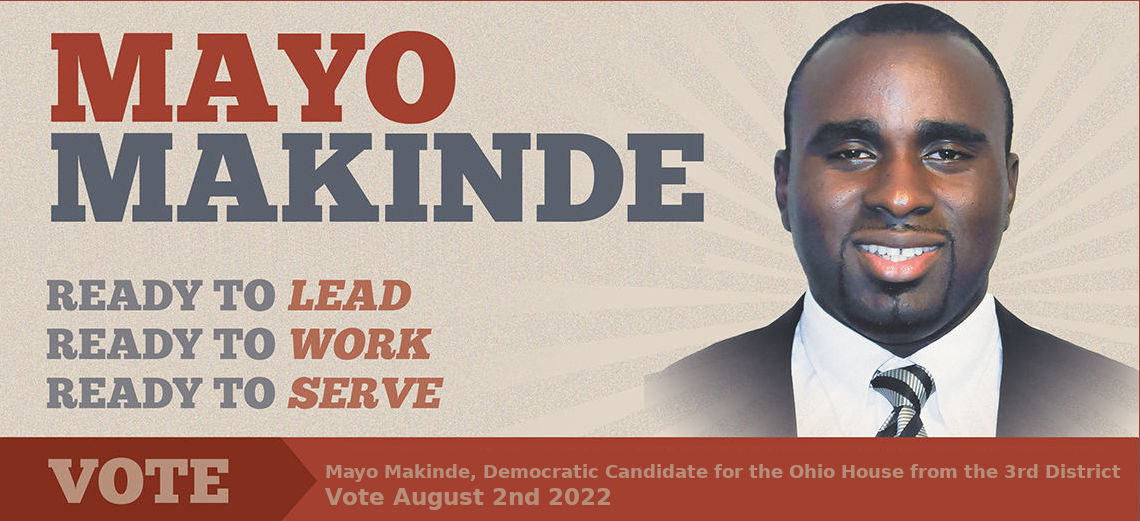 MAYO MAKINDE
Democratic candidate for the Ohio House from the 3rd District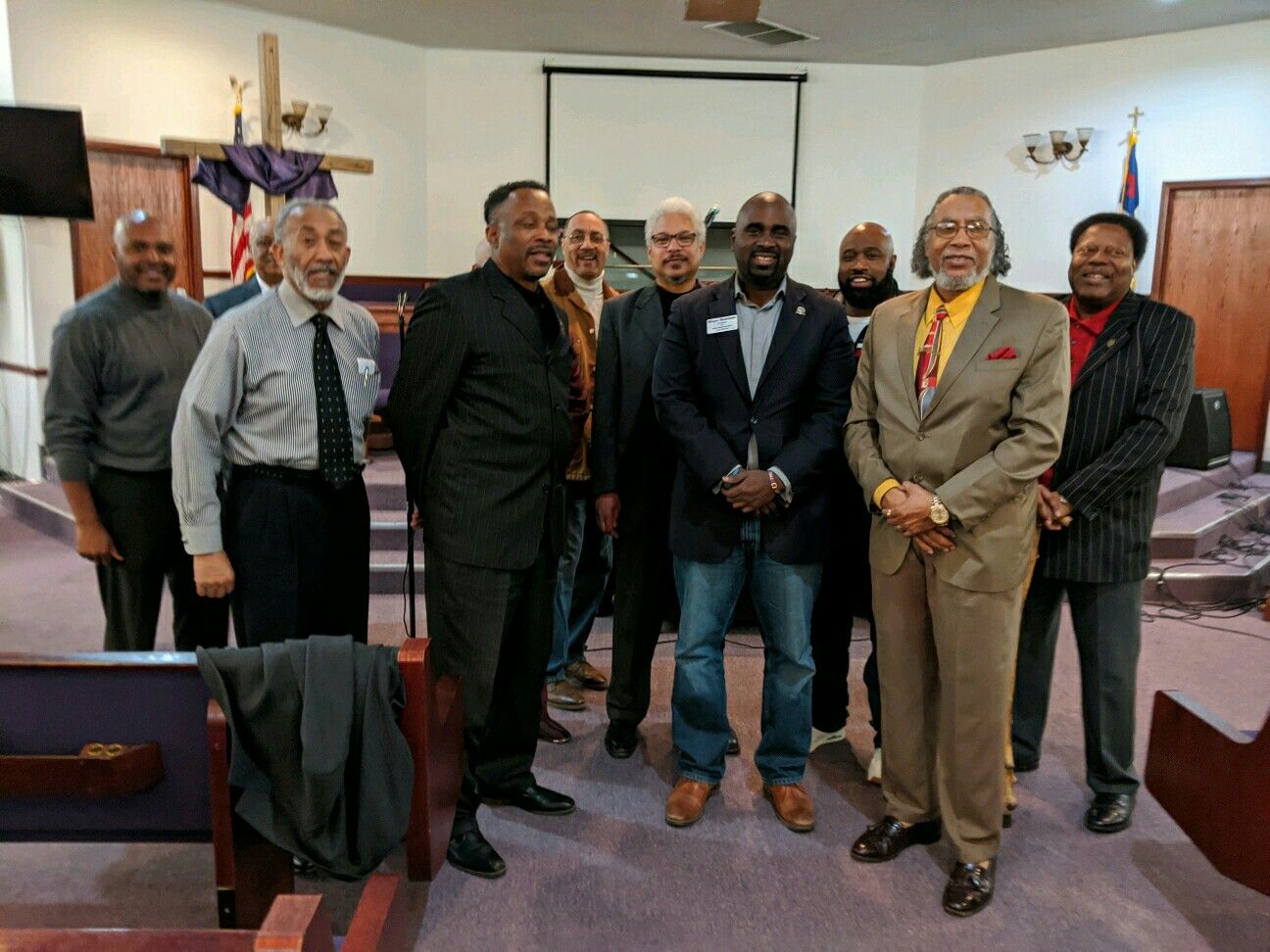 Mayo Makinde
A life of community and political activism
For decades, Mayo Makinde has worked tirelessly as a community organizer and Democratic activist helping improve the lives of folks on Columbus' East Side. Now he wants to bring that experience and commitment to the Statehouse.
"I'm running in the Democratic primary for the Ohio House because I know the people and the neighborhoods of the 3rd District," says Makinde, 41. "I was born on the East Side and have lived here most of my life."
"My single mother worked long hours at three jobs at once to make enough money to raise me and my two brothers. She is no different than thousands of parents on the East Side who work long hours to better the lives of their families. I know your hopes and dreams because I have those same hopes and dreams."
Mayo Makinde is now the owner of a successful property investment business. But Makinde realizes he didn't do it on his own.
His 69-year-old mother, Lara, taught Makinde the value of hard work. Her example allowed Makinde to see the worth of any job, even the most menial. "You name the job, and I've probably done it," Makinde says with a smile. "Everything from moving heavy packages in a warehouse to shoveling piles of mulch."
And his mother emphasized the importance of a good education. After graduating from Eastmoor High School, Mayo attended Western Kentucky University where he earned a bachelor's degree in political science and played on the college football team.
Neighbors and family friends taught Makinde the value of community. While his mother worked, nearby residents in the 5th Avenue-Cassady Avenue area looked after the Makinde brothers. "It really does take a village," Mayo Makinde says. "It was a tight-knit neighborhood. No one had a lot of money, but everybody cared about each other."
Mentors like the late community activist Clarence Lumpkin and former Franklin County Democratic Chairman Bill Anthony taught Makinde the value of giving back to the community. "These two men and many others led by example," Mayo says. "I saw how one individual, if they are committed enough, can make a difference, can help people who are less fortunate."
These many life-lessons stood Makinde in good stead through the rest of his life. Mayo got his start in Democratic politics – oddly enough – because of a gleaming white suit he wore to a Downtown Democratic rally. (For more information on this episode, go the "Meet Mayo" – "Mayo's Democratic Activism" link.)
And Makinde's involvement in Democratic activism led to his career as a community volunteer and organizer.
His proven commitment over many years to the Democratic Party and the people of his community make Mayo Makinde the best choice by far to represent the 3rd District in the Ohio House.